Uncategorized
November 15, 2022
Five Reasons Why Vacations At PAL Heights Are Superior To Others
Are you planning to come to Bhubaneswar, the capital city of Odisha, anytime soon? If yes, then this would prove to be very helpful in making the right choices while on your trip. Let us start by saying that this city is unlike most cities and you will know that when you step your foot here. This temple city is known to be one of the best smart cities of the country because of its well-planned layout and diligent maintenance. You can expect to witness several ancient temples and tourist spots, rooted in ancient Kalinga history along with a wonderful amalgamation of modern-day lifestyle making this city truly unique. Now, that we have captured your attention, we would also like to suggest you the best luxury hotel in Bhubaneswar perfect for vacation and that is none other than Pal Heights and here are some points to prove the same:
1) Attached Shopping Mall: PAL Heights truly is unique since it is one of the only hotels in the city that has a shopping mall attached to it. Yes, you heard that right. Pal Heights mall is a well-known shopping mall where all your needs are met, starting from good food, to salons to even a sprawling food court. So, if you ever feel like stocking up on some essentials that you might have forgotten to carry on your trip, you can easily hop into the mall and get the same without much hassle.
2) Plethora of Food Options: If you're looking to enjoy your vacation by eating good food and experiencing different cuisines, then Pal Heights is definitely the way to go as the hotel has two in-house restaurants along with a food court which is buffet style to meet all your culinary needs. So, if you're looking to try traditional Odia food or looking for something different and indulgent like tandoor, you are likely to find all of it and more, on the menu!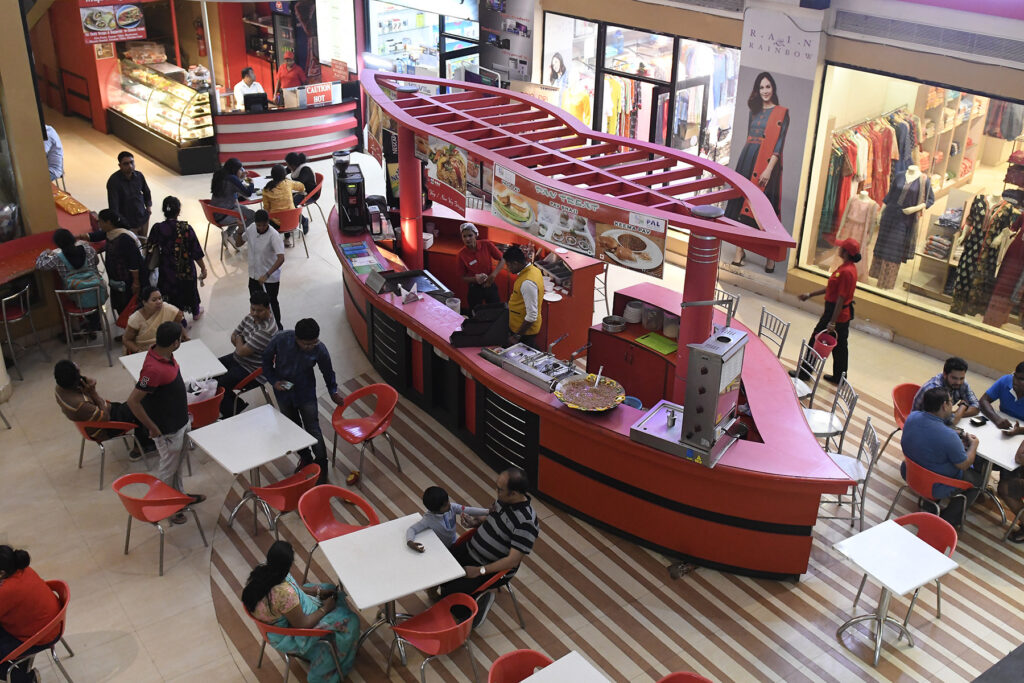 3) Various Amenities: When looking to invest in a luxury hotel, you would definitely want to get the best experience without compromising on the quality of your stay. So, if you feel too tired after a day full of touristy activities and would like to relax, Pal Heights also has an in-house spa that you can avail services from easily. On the other hand, if you're someone who doesn't like to miss their morning workouts and are worried that you might end up missing them on vacation, then fret not! Pal Heights also has an in-house gymnasium where you can keep up with your fitness regime, even while on a vacation!
4) Centrally Located: One of the most important yet underrated things to keep in mind while looking for hotels while vacationing, is to find one which is centrally located. However, to find a luxury hotel which is centrally located can be a tough job. So, let us make it easier for you by suggesting Pal Heights as a great option for the same. This is because Pal Heights is easily accessible from the airport, railway station as well as the bus stand. This ensures that you find the hotel premises easily on your first day and this easy connectivity also ensures that you never face transportation issues in the city.
5) Excellent Service & Friendly Staff: We at Pal Heights pride ourselves for providing the best services and ensuring that each person who comes as a guest, leaves as a lifelong friend. If you're looking to travel to Bhubaneswar and actually feel one with the locals, then our staff at Pal will ensure that you feel the same and more.