DISCOVER PAL HEIGHTS MANTRA BANQUET
Elevate Your Special Moments
A perfect mix of grandeur and elegance to celebrate your life's special days!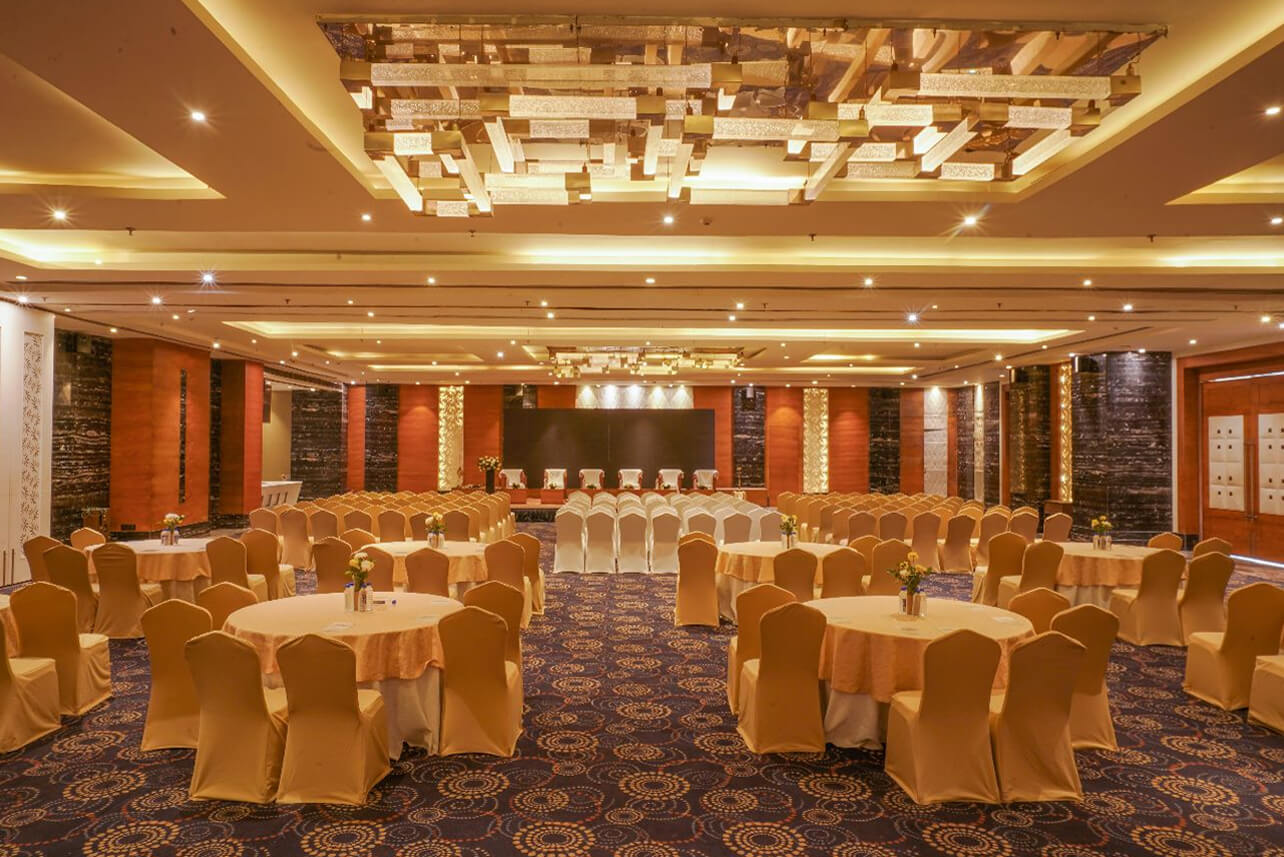 Spread over nearly 8900 square feet, this spacious hall can accommodate 750 to 1000 people with ease.  Armed with the best facilities like a live kitchen, custom decor and an impressive multi-cuisine buffet, Mantra's Ballroom is certainly the place for hosting your dream Big Fat Indian Wedding!
Size- Large and spacious
Ideal for- Big fat weddings
Intake Capacity- 750-1000 people
Armed with an LED wall; the largest display in the twin cities, this hall is perfect to organize conferences, large-scale events and weddings. Be it creating your life's precious moments for all your loved ones, or presenting the brightest of ideas; this hall will serve as the perfect venue to do so!
Size- Largest hall in twin cities
Ideal for- Large-scale conferences and weddings
Intake Capacity- 1000-1200 people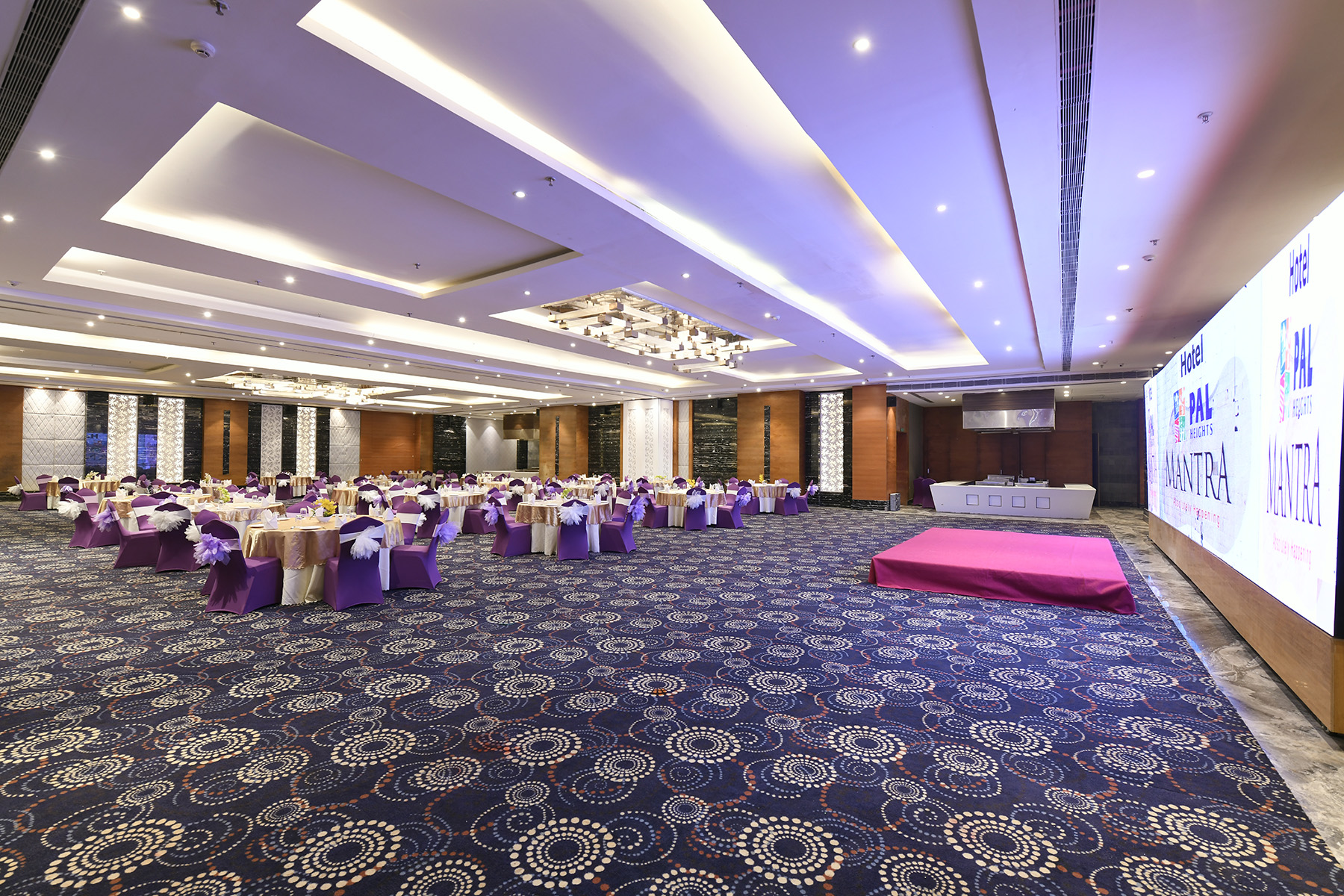 Cabana/Open Terrace/Rooftop
The rooftop restaurant Cabana which is one of our hotspots can also be utilized for smaller events and functions. Spread over 4800 square feet armed with a breathtaking view, poolside deck and impeccable services; this place is the perfect location for all your intimate gatherings, meetings and jovial pool parties!
Size- Small
Ideal for- Smaller events, pre-wedding functions (mehandi, haldi) pool parties
Intake Capacity-  350-400 people
Completely hassle-free booking experience

Tie up with one of the country's best wedding/event designers to provide you with the decor of your dreams

Stocked bar with an indoor dining/buffet area

Live kitchen to enjoy snacks and other food items
Nearby Sights
Regional Museum Of Natural History
Udaygiri and Khandagiri Caves
Bhubaneswar Railway Station
Biju Patnaik International Airport
Nandankanan Zoological Park
69 kms from Pal Mantra
Konark Sun Temple
134.1 kms from Pal Mantra