DISCOVER PAL HEIGHTS MANTRA RESTAURANT
Curating Memories To Treasure
Savour the best cuisines from around the world while revelling in the delicately crafted tastes & aromas!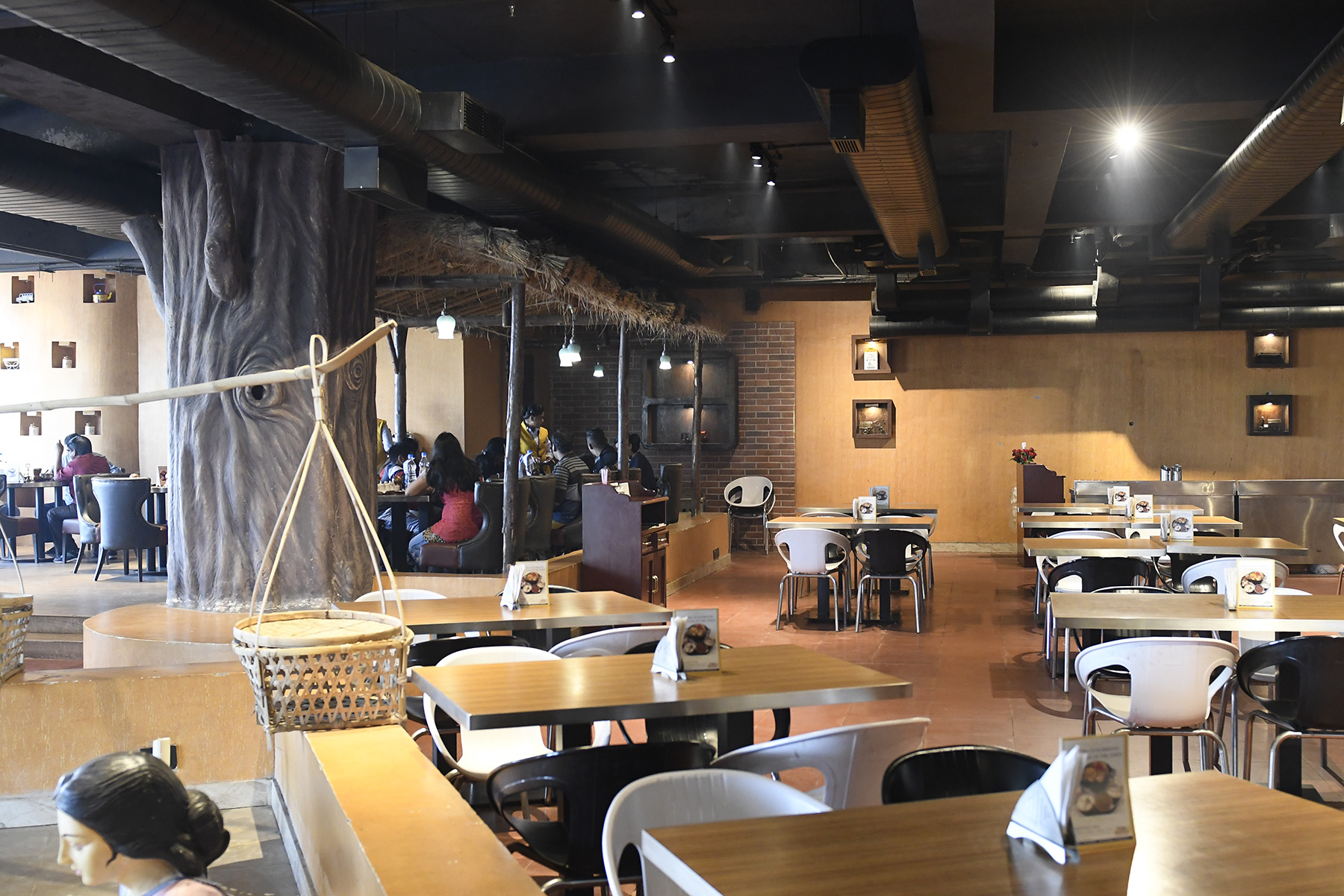 Decorated to reminisce the authentic dhabas of Punjab, this exclusive family restaurant is perfect for relishing a meal during get-togethers. Serving scrumptious meals while infusing the authentic Punjabi essence into the space, Pind Da Dhaba combines the 'rustic' and 'refined' with finesse. Boasting strict cleanliness, hygiene and impeccably bold Punjabi flavours, this restaurant is sure to provide you with an experience to remember!
A classic European-inspired decor infused with a sophisticated charm, Rodeo is an excellent space to socialize and catch up with friends over drinks! Rodeo bar boasts an array of expertly crafted cocktails and other beverages, prepared with a flair which has now become its signature style! With options galore, you sure will have plenty to choose from to enjoy and revel in.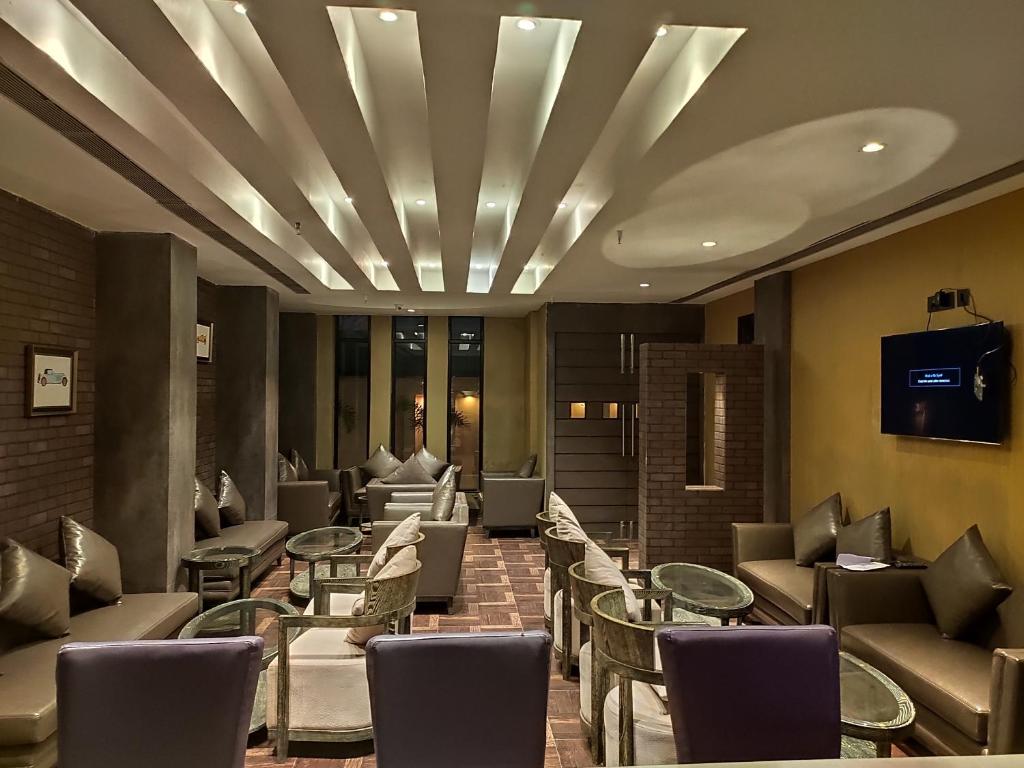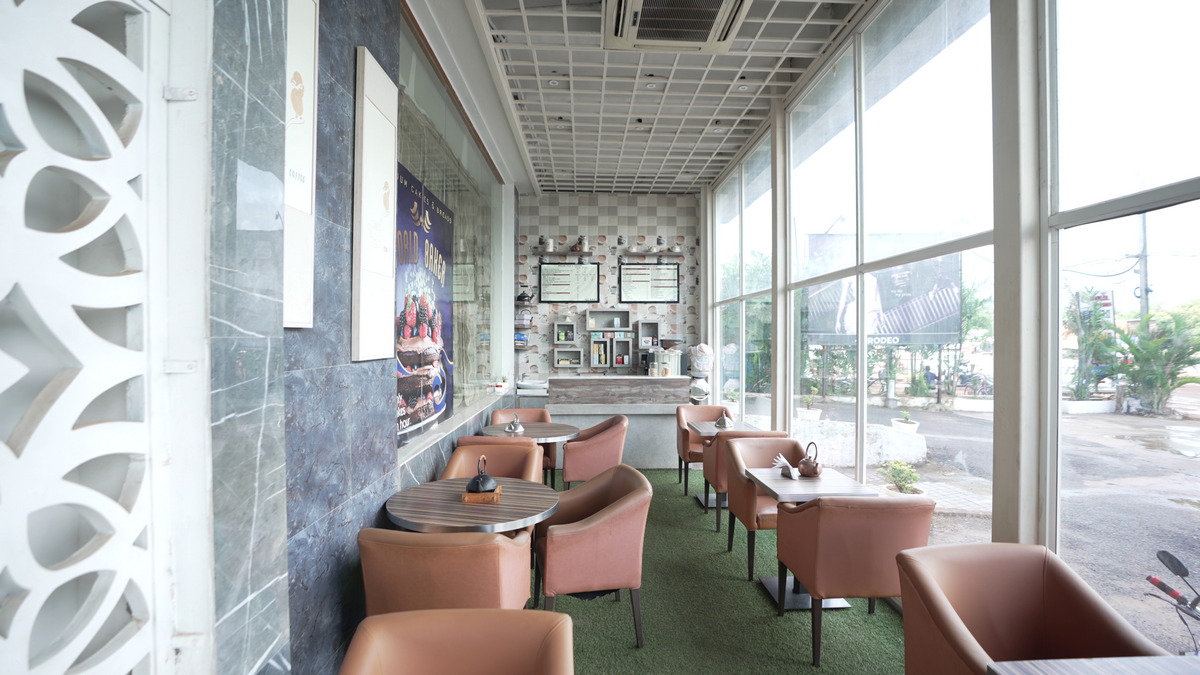 A quaint little cafe beside the highway, Tea Kettle brings you the best coffee beans, an array of kettles and tea leaves from around the world to lighten up your mood! With inviting decor and light music, this cafe provides a perfect location to meet long-lost friends and catch up over nostalgia! Served with freshly baked cookies and snacks, you are sure to find your perfect evening tryst at Tea Kettle.
Reminiscent of European architecture and decorated to perfection; Courtyard provides the best fine-dining experience in your vicinity. With a soft ambience with a menu boasting the finest delicacies, Courtyard truly provides an exotic blend of flavours to savour. The soothing aura of this restaurant is sure to keep you wanting more enthralling dinner nights with your loved ones!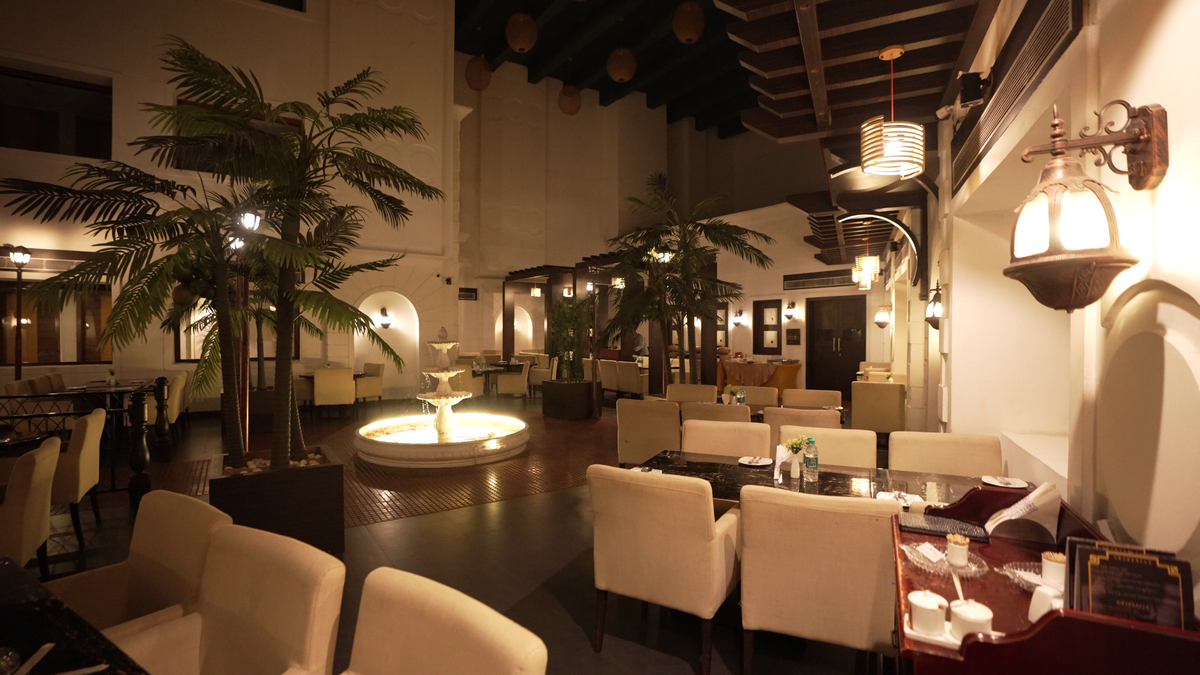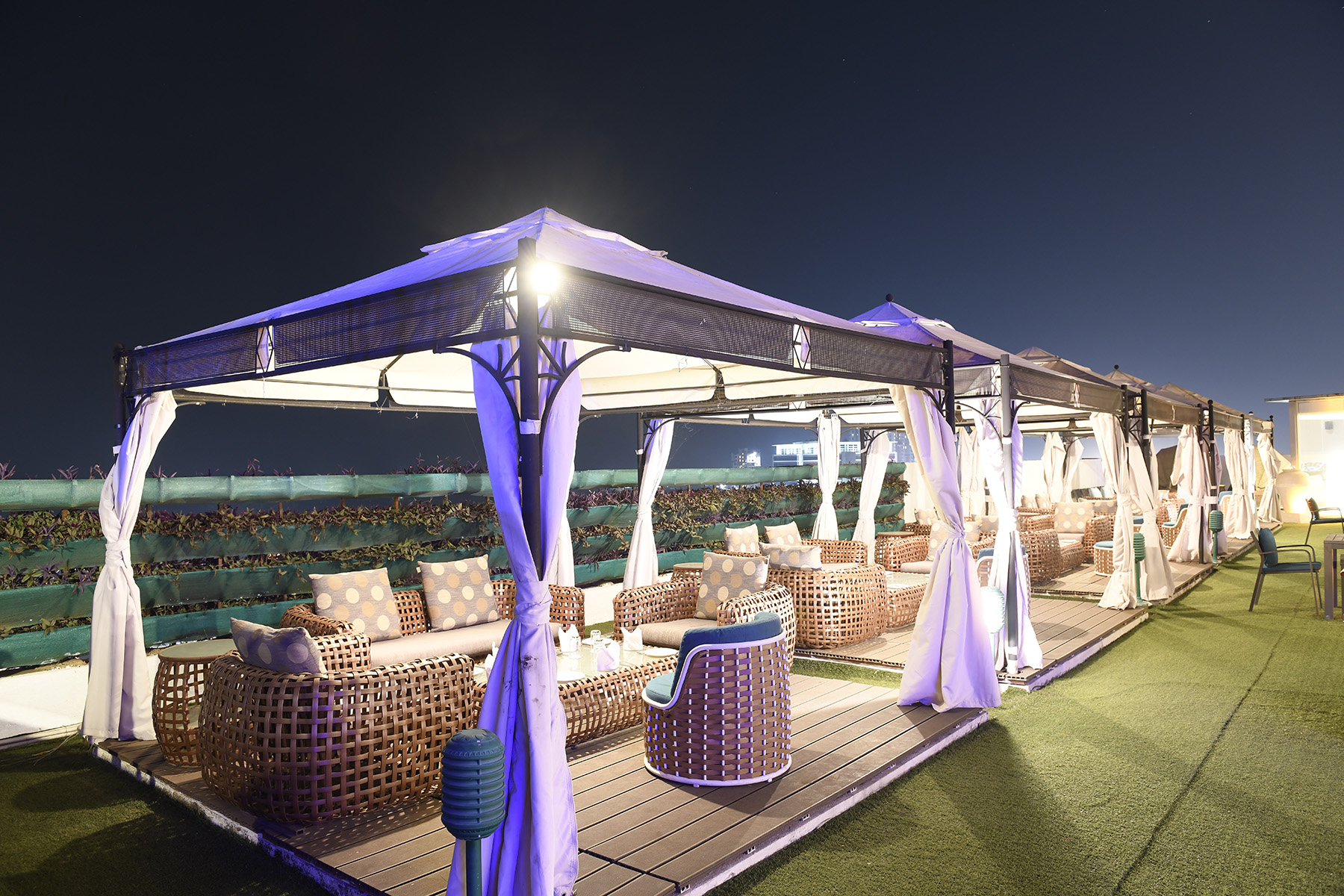 A mesmerizing vantage view of the twin cities and a coveted candle-light dinner setting are what you can expect at Cabana! This fine-dining, multi-cuisine restaurant is sure to capture your heart with its poolside deck, a stocked bar and a lounge! The light ambience makes it a delightful place to have a relaxing romantic evening while the Cabanas make the perfect place for relishing dinner with a group. From sunrise to moonlit nights, Cabana is surely the perfect place to indulge yourself in a vivid sensory experience!