DISCOVER PAL HEIGHTS RESTAURANT
Have A Truly Memorable Experience
Enjoy the delicacies crafted by our in-house chefs and immerse yourself in the rich tapestry of flavours.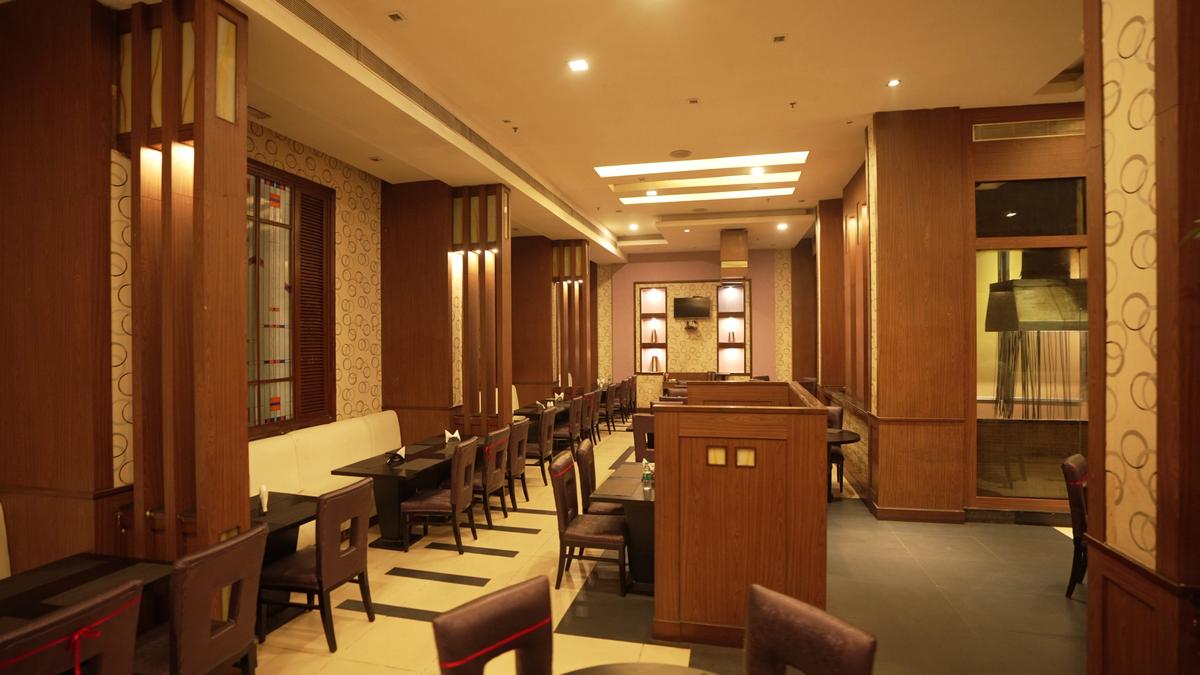 Zaika, the best restaurant in Bhubaneswar, is a hidden gem nestled within our hotel, offering an exceptional fine-dining experience. Step into Zaika and be enchanted by its contemporary aesthetics and welcoming family-friendly atmosphere. As the top choice for food enthusiasts, we take pride in presenting a diverse and tantalizing selection of cuisines. At Zaika, we go above and beyond to provide impeccable service that leaves a lasting impression on our guests. One of the highlights of our restaurant is the captivating live tandoor experience, where you can witness the mastery of our chefs as they prepare fresh and delectable delights right before your eyes. This not only elevates the dining experience but also adds a charming touch to your meal. Whether you are a connoisseur of Indian, Chinese, or Continental cuisine, Zaika offers a unique dining experience that will satisfy your cravings and leave you craving for more.
Breeze, one of the best rooftop restaurants in Bhubaneswar and Cuttack, is renowned for its tranquil ambience, providing the perfect setting for intimate and captivating conversations over a delightful meal. With its meticulously arranged terrace seating, Breeze offers a panoramic view of the city, allowing guests to immerse themselves in the scenic beauty while indulging in a memorable fine-dining experience. A true highlight of our restaurant is the captivating live tandoor, adding a touch of excitement and enhancing the overall culinary journey. Considered one of our most esteemed assets, Breeze is a must-visit destination for individuals seeking to create cherished moments with their loved ones. Whether you are looking to spend quality time with your family or enjoy the company of friends, Breeze offers an unparalleled dining experience that combines serene ambience, breathtaking views, and delectable cuisine.
The perfect lounge bar to catch up with friends over a few drinks and forget the mundane humdrum of life. The pulsating beats make for the perfect recipe for relaxation and enjoyment with friends. Boasting an extensive choice of revival cocktails prepared with flair and panache; Desire caters to all your desires and more!