Uncategorized
April 19, 2023
Reasons Why PAL Mantra is the Perfect Highway Pitstop
When it comes to luxury highway hotels, guests expect a high level of comfort and convenience during their stay. From luxurious rooms to world-class amenities, guests want it all and we at PAL Heights Mantra, Pahal, promise the same!  Here are a few of the most coveted amenities that make PAL Heights Mantra, the perfect pitstop on the highway.
1. Spacious Rooms: PAL Heights Mantra is a luxury four-star highway hotel known for its spacious rooms, which are equipped with modern amenities such as air conditioning, high-speed internet, flat-screen TVs, mini-fridges, and coffee makers, making guests' stay a relaxing one!
2. Fine Dining: PAL Mantra offers several fine dining experiences to its guests. From the rooftop Cabana restaurant to the rustic Pind Da Dhaba, these restaurants are designed with elegant decor and offer a range of international cuisines prepared by experienced chefs. Guests can enjoy breakfast, lunch, and dinner at our restaurants, along with an extensive wine and cocktail menu.
3. Fitness Centre: For guests who prefer to stay active during their travels, we at PAL Mantra have a state-of-the-art fitness centre, equipped with the latest equipment. Guests can engage in a range of activities such as cardio workouts, strength training, and yoga and keep fit even during their vacations! 
4. Swimming Pool: We at PAL Mantra have a luxurious swimming pool on the rooftop attached to the restaurant Cabana, which is perfect for relaxing and soaking up the sun as well as partying with close ones!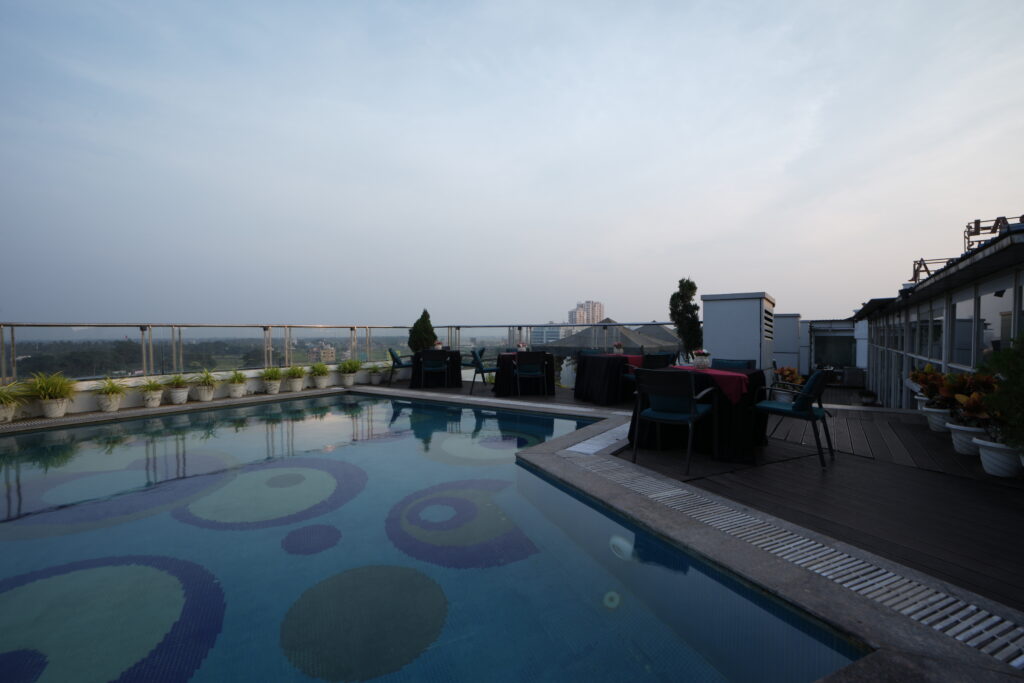 5. Business Centre: At PAL Mantra, we offer a range of business facilities for guests who need to work while on the road. These facilities include fully equipped meeting rooms, conference halls, and business centres with high-speed internet access, perfect for weekend conferences and professional get-togethers! 
6. Concierge Services: A concierge is available at PAL Mantra at all times to assist guests with any needs or requests they may have. These services include arranging transportation, making dinner reservations, and booking activities in the local area.